Rating:  9/10
The Horrors rise to musical dominance has been relentless and astounding. Even the most seasoned music critic would have been hard pressed to look at the band pre 2008 and know that they would go on to produce the game-changing album Skying. But how does their latest release compare? Our Luminous review takes a look…
It's rare for a band to follow a radically diverse musical path, but The Horrors just aren't capable of remaining stationary; this band is all about evolution. Their debut album Strange House (2007), whilst filled with a spine of high-quality songs lead many people to label the band 'goth rockers' with 'more style than substance'. Some predicted the band would simply fade away, but never underestimate the boys from Southend-on-sea. Second album Primary Colours (2009) was a tour-de-force that refined their scruffy sound into a truly outstanding collection of post-punk anthems with unexpected depth and emotion. Every single track on the album was instantly memorable, a trait the band continued with third album Skying (2011). An album that redefined the post-punk landscape with a fusion of atmospheric synths, roaring guitars and bass heavy rhythms, Skying was a thing of utter beauty that revealed a confidence not present in the band's music before. The record left many wondering where the band would go and how much better they could get…
Luminous arrives as the bands highly-anticipated, self-produced fourth album. It opens with the track 'Chasing Shadows' which builds from a synth wall intro into an epic adventure through an African drum beat that crashes into a wall of guitars that prefaces lead singer Faris Badwan's now trademark swirling vocals. It's a statement of intent. 'First Day Of Spring' showcases Badwan's ever-developing vocal talent. Once chastised for getting lost amongst heavy instrumentation, the intensity and range of the vocals offered provides a more developed feel to the track than anything we've heard before. The drum beat from Joe Spurgeon isn't too bad either!
'So Now You Know' is one of the first singles released from the album. An effortlessly joyous track that floats between Tom Cowan's graceful synth and guitarist/mad scientist Josh Hayward's incredible pedal heavy guitar licks. The track is delivered in an exceptionally confident way. A well founded confidence, it's a track you won't be able to put down. 'In and out of sight' is different to anything we've heard from The Horrors before. Badwan's vocals are gentle, almost muted, and a million miles away from the screeched delivery on debut Strange House.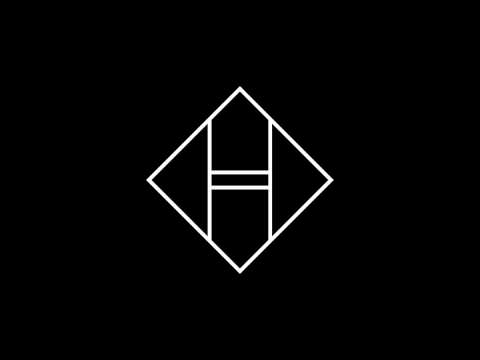 'Jealous Sun' feels introspective, with "Don't let it all slide away, under a jealous sun now" reverbing into your eardrums. 'Falling Star' lifts the tone once again. A shining ray of light that became an instant favourite for us, mainly because it combines everything that is good about The Horrors past and present. Scuzzy guitars echo those heard on the first two albums and the up-beat, high tempo vocals, energetic drums and Rhys Webb's bass line were certainly present on Skying. Simply put, the track is euphoric.
The psych-rock element of Skying was a massive part of what made it so utterly appealing and although present throughout Luminous, it is dealt with in a less obvious manner. Not on 'I See You' though, the first track we heard from the album – it is the kind of track that helped to drive a psych-rock revolution that is now being carried by the likes of Tame Impala, TOY and Temples. If we thought we'd already seen one unique route being forged on 'In and out of sight' then we see another on 'Change Your Mind'. This may be a redundant assessment, but the first thought we had when listening to this track was… someone's put Morrissey through a synth! The song certainly conjures thoughts of The Smiths/Radiohead. It's a path we didn't see The Horrors treading, but it's a really refreshing experiment.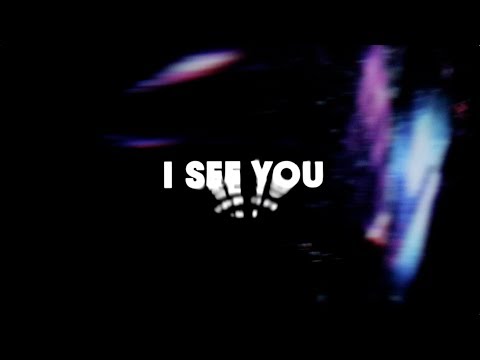 'Mine and Yours' revisits lusciously reverbed guitars and beautifully written lyrics "I've been thinking about the one I love, while she sleeps through a storm. Do you see what I see in your eyes, do you see me at all". We wouldn't go as far as calling it an anti-love song, but the lyrics do affirm a certain unrequited aspect of a relationship. 'Sleepwalk' closes the album on a real high that again combines the elements that makes The Horrors. The lyrics reflect an outsider summing up the breaking bonds of a relationship in much the same way that the melody reflects the sum of The Horrors vast musical talent.
Following up a record as highly regarded as Skying was never going to be easy, but Luminous manages it, not by trying to drastically change, but by evolving a formula that works. It seems that The Horrors have stumbled upon a setup that pleases both fans and (importantly) themselves. If we were to level one criticism at Luminous, it would be that it is slightly disjointed compared to its predecessor which flowed coherently from beginning to end. Luminous is a patchwork of different influences and tastes, but this is hardly a negative when you look at The Horrors ability to perform consistently whatever the direction.
The band now have the confidence to push forward, whilst retaining the subtle nuances that made their previous efforts such a success. If it wasn't already, it's now safe to say that The Horrors are relishing their position as one of the best bands in the world.
Luminous can be purchased now from iTunes
---
We've had our say, now have yours. Vote for your favourite track in our poll and tell us what you think of the album and our review in the comments section below.