Rating:
 8/10
Bombay Bicycle Club recently released their fourth album, but how does it stack up to previous efforts? Our So Long, See You Tomorrow review sheds some light…
It's been two and a half years since Bombay Bicycle Club released their third album, 'A Different Kind Of Fix', and four and half years since the release of their debut, 'I Had The Blues But I Shook Them Loose'. Much has been made of their stylistic changes over the course of their career, from the conventional indie rock of their earlier material to the soft acoustic folk stylings of 'Flaws', their second album, and the 180-degree turn they took from there for their third album. It would almost seem like there isn't much more ground for them to cover, and yet their most recent release proves this wrong.
Compared with the speed with which BBC's first three albums were released, 'So Long, See You Tomorrow' was a long time coming. In the time since we saw them last, frontman Jack Steadman spent some time travelling around parts of Asia and Europe, and the musical influences he picked up while on his travels are woven throughout this record. 'Overdone' opens with a sample of Bollywood strings, something which is echoed later on in the record in 'Feel', a song based around a sample from a 1950s Bollywood film. From the album opener, we are quickly rushed into the album's first two singles; 'It's Alright Now' contains military-style percussion and multi-tracked vocals while 'Carry Me' uses a vocal sample from one of vocalist Lucy Rose's solo tracks and a wide array of computer-synthesised sounds – as with many of the songs on this record, guitars take more of a backseat to make room for other instruments and sounds. It's easy to see why this track was chosen as the introduction to the new album; it makes use of many of the features such as sampling that are used more sparingly elsewhere on the record. However, as a result, it can feel a little cluttered in places.
Those who have been following BBC for a while will no doubt be waiting for long-term contributor Lucy Rose to pop up somewhere – indeed, she makes a prominent appearance on 'Home By Now' and also provides backing vocals on the album's first two singles. Rose now has a successful career in her own right, but many fans will welcome her return to the band that gave her a break into the music industry. Whilst 'Home By Now' could be described as a little less adventurous than other tracks, it acts as a welcome breather near the middle of the record. 'Whenever, Wherever' (not related to Shakira's 2001 song of the same name), with its chant of whenever you want it, wherever you want it, opens and closes with a soft piano accompaniment. It features delicate falsetto vocals which, with the lyrics to be here alone tonight, make this track one of the record's more moving moments. This leads straight into 'Luna', the most recent single and the centrepiece of the record, featuring powerful backing vocals from Rae Morris, another female vocalist associated with Bombay Bicycle Club.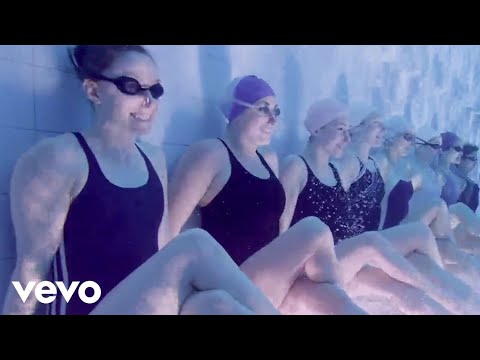 Sandwiched in between two rather more lively tracks, the softer tone of 'Eyes Off You' interrupts the flow of the record somewhat – it could almost be described as somewhat dull, with much of the song made up of a repetitive piano line. The climax is all too brief, falling quickly away again to the piano accompaniment. However, this could simply be due it being misplaced – perhaps it would feel more in-keeping with the rest of the material here if it were somewhere else on the record. This is quickly remedied, however, by 'Feel', with its aforementioned use of sampling and the repetitive vocal hook just one feeling giving way in the middle to energetic guitars, again, reminiscent of Bollywood music. This leads well into 'Come To', probably the closest thing here to the previous album, with guitars used more prominently than anywhere else on this record. The title track, and final song of the album, opens with atmospheric horns which, after a four-minute build-up, gives way to glitchy dream-pop, with soft vocals from Steadman contrasted with Rae Morris' vocals shifting in and out of focus in the background. It's the most triumphant moment on the record, leaving you with a sense of completion.
While Steadman has been gaining more and more control over the band's output over the last few albums, with this one he takes almost all of the production duties, and as a result this record feels rather more personal and truer to the band than perhaps previous attempts did. Listening to Steadman's solo material and then to these songs shows some similarities between the two, and it's clear that this is a more developed, refined version of what he has been working towards on his own for the past few years. The multi-layered production rewards multiple listens with new details, such as the flute and cor anglais buried in the mix and backing vocals morphing into guitar-like sounds on the opening track.
This album has already earned the band the number one slot in the UK album charts one week after its release, and come awards season it can surely be expected to pick up plenty of accolades. This new direction for BBC is proving to perhaps be their most exciting yet, and it will be interesting to see where they go from here.
So Long, See You Tomorrow can be purchased from iTunes in the US and iTunes UK now.