When I first heard the band Twin Peaks, I knew they were exactly what I needed. They have the rough and tumble sound of garage kids with the lyricism and refined thud of great, quality musicians.
Twin Peaks are a young band from Chicago whose first album Sunken came out in summer 2013. After going to their first semester of college, they all promptly dropped out to focus on the music full time, to which all I can say is: thank the musical heavens. After playing South by Southwest festival and some shows with The Orwells, their second album Wild Onion finally arrived (get a taster for the album below).
I have to admit, albeit ashamedly, I didn't know about this kickass band until they played Pitchfork Festival this June. How was I supposed to see that show and not respect them? With Cadien Lake James, their main singer and guitarist, in a wheelchair because of a broken ankle and still rocking it out with all he had, I was sold. But seeing a broken guitar thrown into the crowd by Clay Frankel, a stage diving bassist (Jack Dolan), and a drummer (Connor Brodner) who could make a beat I could feel in my bones, I was more then sold. I was utterly and completely enamoured.
When the release date for Wild Onion rolled around, I was able to see them at a free show at Reckless Records here in Chicago. When you get people to go totally nuts in the tiny aisles of a record store, I think you've succeeded. Seeing one of their shows is something that never disappoints. They sound and act just like you would want them to; prolonged solos, stage diving (when possible), head banging with a rabies infected vibe, and loud. Oh, so loud.
"You may not consciously choose to jump around, but by the end you always find yourself with sore legs and covered in sweat, even if you're not entirely sure whose it is."
I'll be sad when they can no longer play free shows in crammed spaces where the crowd accidently knocks down the mic and you can always find them hanging outside afterwards, but I'll be excited to see them moving up. Because, trust me, that's where they're going. This band has nothing but raw talent and potential. I hate to gush, but oh-boy, here we go. The love for the music comes through every song and hauls them up to the rock Gods where they are subsequently blessed by shredding basses, dirty hair, and beer. And man, does it look good on them.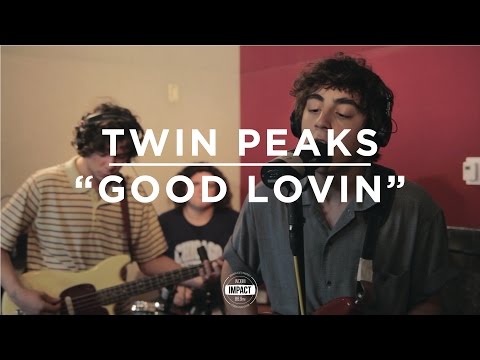 While listening to Wild Onion the nearly seamless flow from song to song allows you to get lost in it. The river you find yourself wading down meanders every which way, leading you to slow jams, alt rock, and all out head-bangers. These boys offer everything from the sun to the moon, if you're picky- you'll find something. Every instrument is used to its fullest potential, but they're not ramming heads in an overpowering way. It's clear but murky. It's refined but undefined.
This band is important for a few reasons: their sound is incredibly refreshing in a very old school kind of way, they dress like 90's teens with questionable style (which makes them incredibly stylish), and they honest to God just seem like pretty rad dudes. The types of dudes I would want to hang out with- if I did that type of thing. Because most of all, they make this lame pseudo-adult who listens to them on the way to her lame job feel like she might be cool for a second.
If you haven't listened to them yet- give them a few ears on Spotify and tell me what you think. And if you're anything like me you'll want to know that they can be found on twitter as @twinpeaksdudes and you can get more info on Twin Peaks website.